Baseus Metal Age II Gravity Car Air Vent Phone Holder - Black
Keep your phone close at hand and safely in view while driving with the new & upgraded Baseus Air Vent Gravity Metal Age II Holder with one-hand mounting. Compatible with Phones with screens 4.7-6.7 inches.

Key Features
Vent holding mechanism compatible with most cars
Hold and protect your phone
Auto-lock functionality makes for easy one-handed mounting
Case compatible
Compatible with phones 4.7-6.7 inches
Beschreibung

Compatible With Most Car Air Vents
The Baseus mount includes a robust arm that hooks onto your vehicle's air vent, with a plastic spring-loaded holding block securing it in place. A supporting arm allows you to rest the mount against your dash or centre console, taking pressure off the vents themselves - allowing for a safer and more secure hold. Ideal for holding your smartphone when you decide to utilise it as a sat nav (satellite navigation) device.
Hold & Protect Your Phone
Not only will your phone be secure in your car while driving, but the soft padded cushions protect your phone when within the mount. The tight grip ensures your phone remains in position, while the padding stops your phone from picking up any marks or scratches. The Baseus also features feet that can be pulled out to rest your phone on for perfect stability.
Durable & Compact Design
The Baseus Metal Age II Gravity Car Air Vent Phone Holder is constructed from ABS plastic and aluminium alloy, which offers strength, stability and durability. In addition, its compact design will not take up much space, and the black, minimalist design with red accents will perfectly blend into the interior of your car.
Compatibility
The Baseus Metal Age II Gravity Car Air Vent Phone Holder works with phones with a screen size of 4.7 to 6.7 inches (if you're not sure of your screen size a simple google search of your phone model will help you!). This is great for standard-size phones and even the bigger plus or pro models!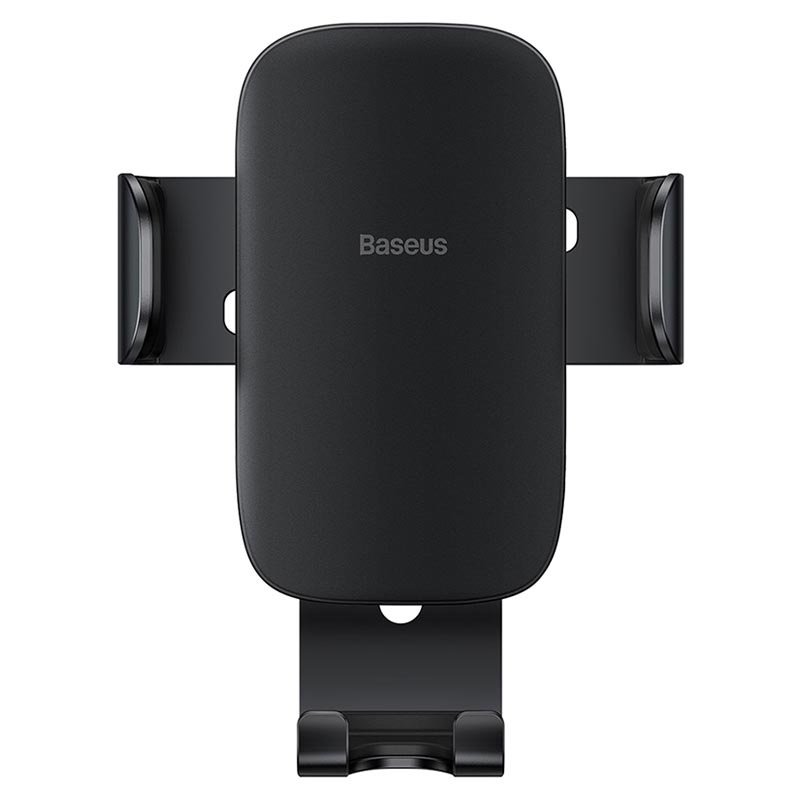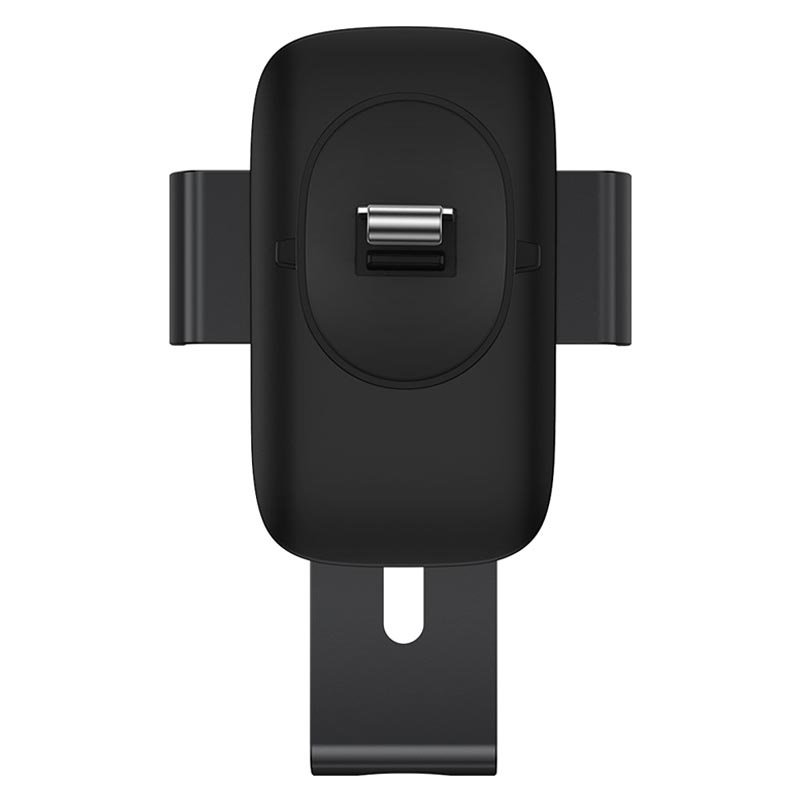 Wesentliche Details
| | |
| --- | --- |
| Part No | SUJS000001 |
| UPC | 5056610802966 |
| Mobile Fun ID | 90810 |
| Farbe | Rot, Schwarz |
| Brand Name | Baseus |
Lieferung & Retouren
Liefermöglichkeiten für Deutschland / Österreich:

Warensendung - Versandkosten: 2,99 €
Zustellung ab Versand: in 4-8 Werktagen.
Warensendung mit Sendungsverfolgung - Versandkosten: 10,99 €
Zustellung ab Versand: in 2-4 Werktagen.
DHL Express für Deutschland - Versandkosten: 24,99 €
Zustellung ab Versand: am nächsten Tag (Mo-Fr) bei Bestellung vor 17 Uhr


DHL Express für Österreich - Versandkosten: 26,99 €
Zustellung ab Versand: am nächsten Tag (Mo-Fr) bei Bestellung vor 17 Uhr


HINWEIS: Sie können die Standardzustellung nur mit einem Einkaufskorb unter 60 € auswählen. Ist dies der Fall, müssen Sie eine nachverfolgbare Zustellungsmethode auswählen.
Wenn Ihr Warenkorb über 120 € liegt, müssen Sie aus Sicherheitsgründen DHL Express wählen.
Wenn Ihre Bestellung weniger als 150 € ohne Versandkosten beträgt, ist die Mehrwertsteuer bereits in dem Preis enthalten. Dies bedeutet, dass keine zusätzliche Mehrwertsteuer zur Zahlung fällig wird, wenn Ihre Bestellung an Sie geliefert wird. Weitere Informationen finden Sie an der Lieferbedingungen Seite.


Notiz: Die voraussichtlichen Ankunftszeiten werden direkt den Angaben unserer Kuriere entnommen. Dies sind nur Schätzungen, Mobile Fun ist nicht verantwortlich, wenn dies variiert. Alle Produkte werden aus unserem Lager in Großbritannien versendet. Fehlende oder verspätete Artikel: Bitte beachten Sie, dass wir 20 Arbeitstage warten müssen, bevor wir verlorene Artikel zurückverfolgen, ersetzen oder erstatten können. Der Postdienst steht für Bestellungen mit hohem Wert nicht zur Verfügung, es wird die Expressversandmethode angewendet.
Weigerung, Gebühren zu zahlen - Rückgaberecht
Wenn Sie sich weigern, den auf Ihre Sendung erhobenen Einfuhrzoll oder die Mehrwertsteuer zu zahlen, kann dies dazu führen, dass die Sendung an Mobile Fun zurückgesandt wird. In diesem Fall werden alle damit verbundenen Rücknahmegebühren zuzüglich einer Mindestverwaltungsgebühr von £ 5,00 (oder einer entsprechenden Währung zum aktuellen Wechselkurs) auf Ihren endgültigen Rückerstattungsbetrag angerechnet.