Paladone Pac Man Colour Changing Ghost Light - V2
Perfect any room in your home with this colour-changing, USB powered Pac-Man light from Paladone. Completely personalise the light - whether you want to adjust brightness, get it to change between the 16 colours or you want it to change in time to music!
Key Features
Retro Pac Man design
Light up any room
Can light up in 16 different colours
Party mode reacts to music
The best gift for any Pac Man fan
Beschreibung
Retro Pac Man design
PAC-MAN is recognised world-wide as the most iconic video game of all time. Originating in Japan, the addictive maze game became an arcade smash in the 1980s, and has remained hugely popular ever since, hence why even now we are creating new unique design merchandise to complete your home! This will look perfect in any room in your house; whether that's a games room, a bedroom or a general hallway!
Light up any room
Power up the light by plugging in the included USB cord into any USB port whether that's your laptop, gaming console, power bank, or your own USB adapter (adapter not included). Once plugged in, you can choose from two different, amazing modes and also choose your own level of brightness - including light phase to go through 16 colours at once or party mode to change in time with the music!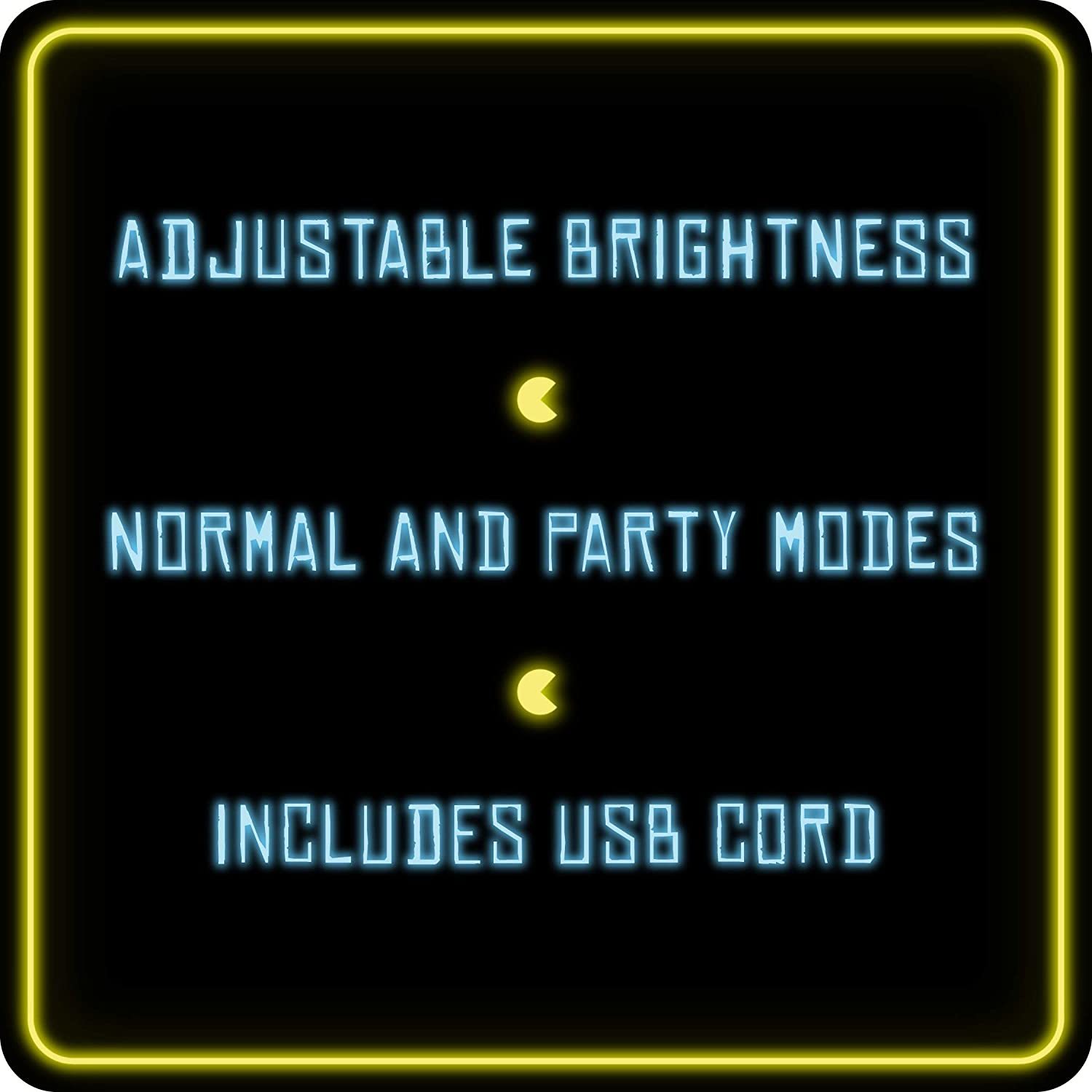 Can light up in 16 different colours
For some cool mood lighting, set the Pac-Man Ghost Light to its colour phasing mode where it will cycle through 16 different colours. The colourful LED light is inspired by the 8-bit style found in the original Pac-Man games.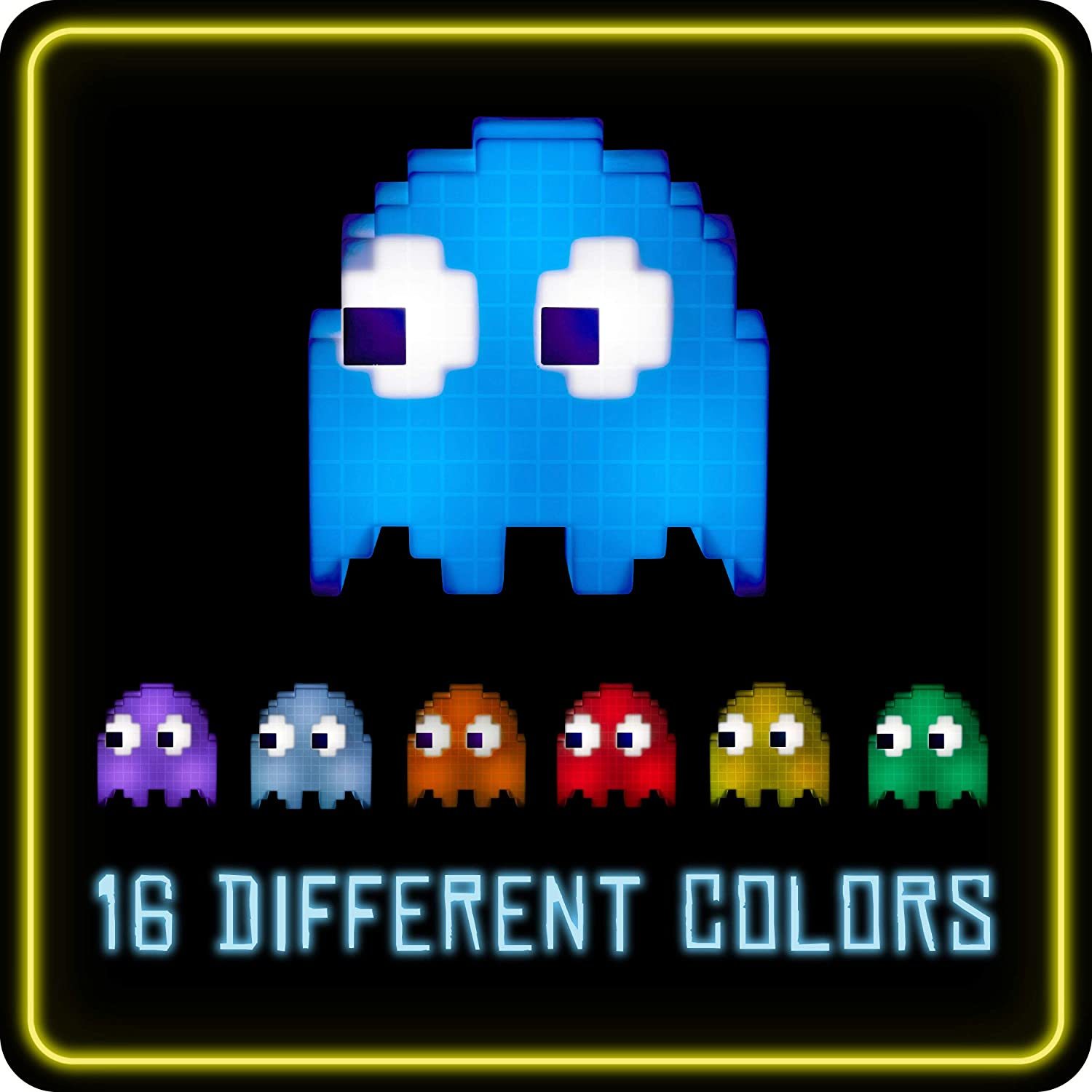 Party mode reacts to music
Turn up your music with party mode on to see the ghost flash in time with your beat. There's no need to plug the light into your phone or stereo, the sound reactive light will automatically respond to music.
Enabling the Party Mode switch on the back will allow the light to change colour in time to music – with an adjustable sensitivity dial making it possible to alter the setting for better reactions to loud or quiet music.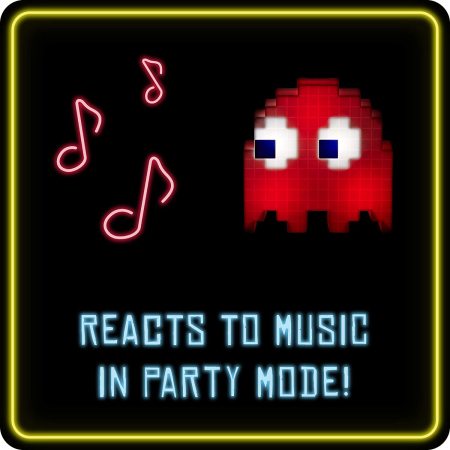 The best gift for any Pac Man fan
The Pac Man multi-colour ghost light makes a cracking gift for any gamer, and works nicely as a present on birthdays and at Christmas.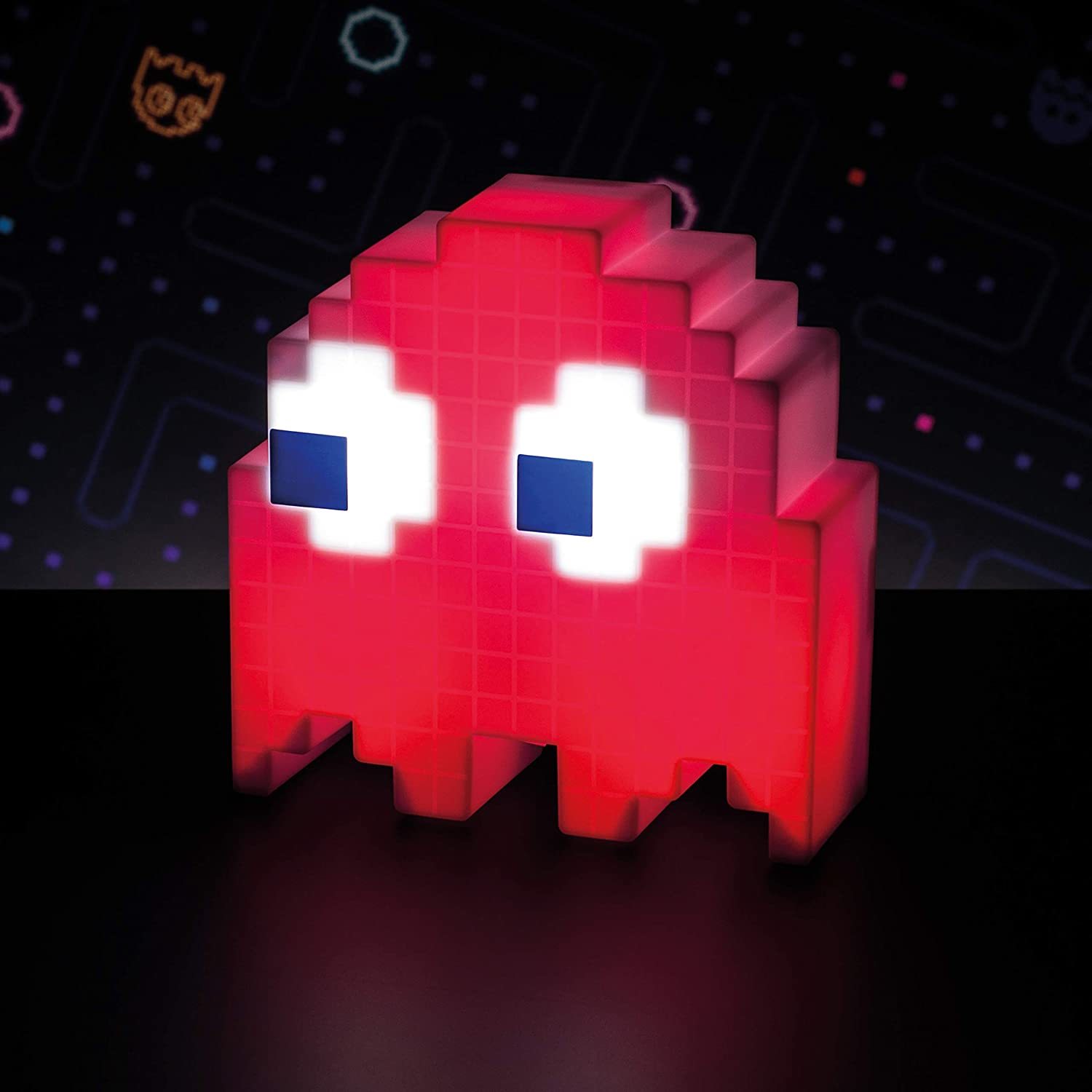 Was befindet sich in der Box?
1 x PAC-MAN Light (Rated input 5V DC 500mA)
1 x 1m Micro USB Cable
1 x Instruction Manual
Wesentliche Details
| | |
| --- | --- |
| Part No | PP4336PM |
| UPC | 5055964717469 |
| Mobile Fun ID | 85340 |
Video
Lieferung & Retouren
Liefermöglichkeiten für Deutschland / Österreich:

Warensendung - Versandkosten: 2,99 €
Zustellung ab Versand: in 4-8 Werktagen.
Warensendung mit Sendungsverfolgung - Versandkosten: 10,99 €
Zustellung ab Versand: in 2-4 Werktagen.
DHL Express für Deutschland - Versandkosten: 19,50 €
Zustellung ab Versand: am nächsten Tag (Mo-Fr) bei Bestellung vor 17 Uhr


DHL Express für Österreich - Versandkosten: 22,50 €
Zustellung ab Versand: am nächsten Tag (Mo-Fr) bei Bestellung vor 17 Uhr


HINWEIS: Sie können die Standardzustellung nur mit einem Einkaufskorb unter 60 € auswählen. Ist dies der Fall, müssen Sie eine nachverfolgbare Zustellungsmethode auswählen.
Wenn Ihr Warenkorb über 120 € liegt, müssen Sie aus Sicherheitsgründen DHL Express wählen.
Wenn Ihre Bestellung weniger als 150 € ohne Versandkosten beträgt, ist die Mehrwertsteuer bereits in dem Preis enthalten. Dies bedeutet, dass keine zusätzliche Mehrwertsteuer zur Zahlung fällig wird, wenn Ihre Bestellung an Sie geliefert wird. Weitere Informationen finden Sie an der Lieferbedingungen Seite.
Weigerung, Gebühren zu zahlen - Rückgaberecht
Wenn Sie sich weigern, den auf Ihre Sendung erhobenen Einfuhrzoll oder die Mehrwertsteuer zu zahlen, kann dies dazu führen, dass die Sendung an Mobile Fun zurückgesandt wird. In diesem Fall werden alle damit verbundenen Rücknahmegebühren zuzüglich einer Mindestverwaltungsgebühr von £ 5,00 (oder einer entsprechenden Währung zum aktuellen Wechselkurs) auf Ihren endgültigen Rückerstattungsbetrag angerechnet.