PopSockets Black 2 Flex Tripod PopMount
Take high-quality and stable photos with the Popsockets 2 Flex Tripod PopMount. This super flexible and effective phone mount and tripod allows you to take pictures from any angle you're looking for. Film on-the-go content creation with Popsockets!
Frequently bought together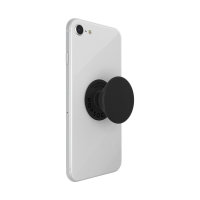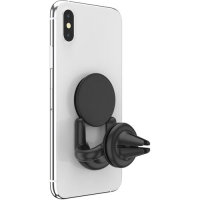 Key Features
Perfect for vlogging & content creation
Universal usage
Adaptable to any environment
Flexible arms
Reversible mount head
Easily foldable
Tripod & desk stand feature
Beschreibung

Perfect for vlogging & content creation
The Popsockets PopMount 2 Flex Mount is light and convenient to carry anywhere you go. So it is perfect for filming vlogs and content creation on the go.
Universal usage
The PopMount 2 Flex is perfect for filming anything you wish! Whether you want to take it to the gym and film your workout, or get the perfect angle for your next makeup tutorial. This PopMount is also compatible with all pop sockets, all you need to do is attach the PopMount to the bottom of your pop socket and enjoy vlogging on the go!
Adaptable to any environment
Hold, stand, or mount your device anywhere and on anything, like a railing or street sign. The silicone-wrapped wireframe allows for the ultimate flex and hold.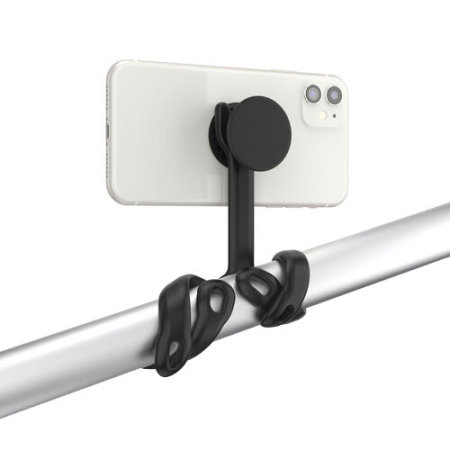 Flexible arms
The Popsockets PopMount 2 Flex Mount is designed with flexible arms making it easy to shape and position. Prop it up to use as a tripod or use it as a desk mount!
Reversible mount head
The PopMount 2 Flex has a reversible and flexible mount head designed to accommodate all PopGrips.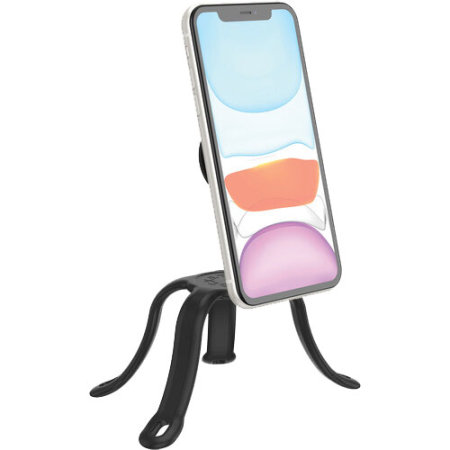 Easily foldable
Designed to be foldable for easy transport and storage, when not in use, you can easily put it away in your pocket and take it out when you need it.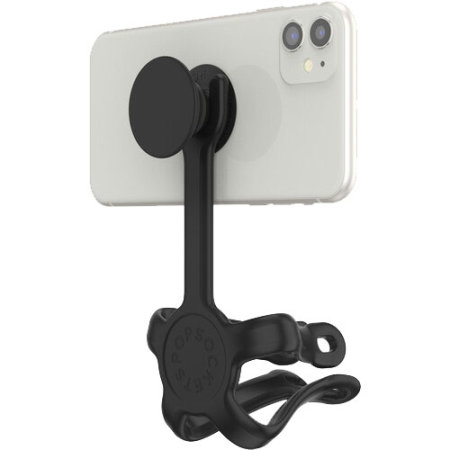 Tripod & desk stand feature
Another great feature about this Popsockets Tripod PopMount is that it also converts into a handy phone stand for you to put on your desk for hands-free viewing.
Please Note: Popsocket must be bought separately as this PopMount does not come with one.
Item dimensions
L x W x H: 20.6 x 21.6 x 0.7 centimeters.
Was befindet sich in der Box?
1 x Popsockets Black PopMount 2 Flex Mount
Wesentliche Details
| | |
| --- | --- |
| Part No | 803735 |
| UPC | 8429781828030 |
| Mobile Fun ID | 93598 |
| Farbe | Schwarz |
| Brand Name | PopSockets |
Lieferung & Retouren
Liefermöglichkeiten für Deutschland / Österreich:

Warensendung - Versandkosten: 2,99 €
Zustellung ab Versand: in 4-8 Werktagen.
Warensendung mit Sendungsverfolgung - Versandkosten: 10,99 €
Zustellung ab Versand: in 2-4 Werktagen.
DHL Express für Deutschland - Versandkosten: 24,99 €
Zustellung ab Versand: am nächsten Tag (Mo-Fr) bei Bestellung vor 17 Uhr


DHL Express für Österreich - Versandkosten: 26,99 €
Zustellung ab Versand: am nächsten Tag (Mo-Fr) bei Bestellung vor 17 Uhr


HINWEIS: Sie können die Standardzustellung nur mit einem Einkaufskorb unter 60 € auswählen. Ist dies der Fall, müssen Sie eine nachverfolgbare Zustellungsmethode auswählen.
Wenn Ihr Warenkorb über 120 € liegt, müssen Sie aus Sicherheitsgründen DHL Express wählen.
Wenn Ihre Bestellung weniger als 150 € ohne Versandkosten beträgt, ist die Mehrwertsteuer bereits in dem Preis enthalten. Dies bedeutet, dass keine zusätzliche Mehrwertsteuer zur Zahlung fällig wird, wenn Ihre Bestellung an Sie geliefert wird. Weitere Informationen finden Sie an der Lieferbedingungen Seite.


Notiz: Die voraussichtlichen Ankunftszeiten werden direkt den Angaben unserer Kuriere entnommen. Dies sind nur Schätzungen, Mobile Fun ist nicht verantwortlich, wenn dies variiert. Alle Produkte werden aus unserem Lager in Großbritannien versendet. Fehlende oder verspätete Artikel: Bitte beachten Sie, dass wir 20 Arbeitstage warten müssen, bevor wir verlorene Artikel zurückverfolgen, ersetzen oder erstatten können. Der Postdienst steht für Bestellungen mit hohem Wert nicht zur Verfügung, es wird die Expressversandmethode angewendet.
Weigerung, Gebühren zu zahlen - Rückgaberecht
Wenn Sie sich weigern, den auf Ihre Sendung erhobenen Einfuhrzoll oder die Mehrwertsteuer zu zahlen, kann dies dazu führen, dass die Sendung an Mobile Fun zurückgesandt wird. In diesem Fall werden alle damit verbundenen Rücknahmegebühren zuzüglich einer Mindestverwaltungsgebühr von £ 5,00 (oder einer entsprechenden Währung zum aktuellen Wechselkurs) auf Ihren endgültigen Rückerstattungsbetrag angerechnet.