Quirky Party Face Straw Toppers - 10 Party Straws
Want to break the ice at any party? This set of 10 party straws will do just that! Whether it's a dinner party or you just want a bit of light humour, these realistic photo straw toppers will get people laughing and joking in no time!
Frequently bought together
| | |
| --- | --- |
| | |
Key Features
Party time fun
Excellent for all occasions
Beschreibung
Party time fun
If you are hosting a party and are wondering how to break the ice then look no further. These party straw toppers have images which resemble real faces which change your appearance completely. Simply pick a topper, grab your drink and your appearance will change! You could choose to have sultry red lipstick or even a goatee - the choice is entirely yours! These party accessories will definitely bring about a few giggles and will definitely break the ice.
Excellent for all occasions
Even if you aren't attending a special occasion and are just chilling with friends at home, you can crack open a bottle of bubbly get some snacks and get these straw toppers out! It's a perfect way to spend some time with your friends whilst having fun within the comfort of your own home!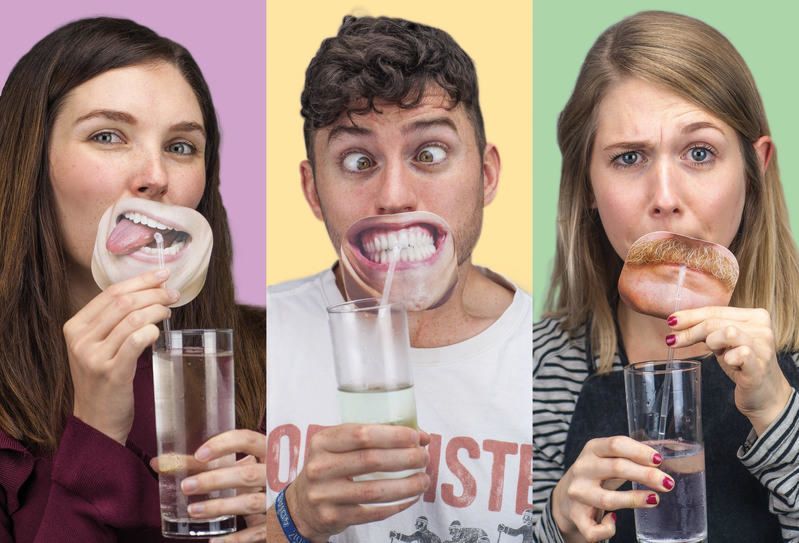 Was befindet sich in der Box?
10 drinking straws
20 faces
Wesentliche Details
| | |
| --- | --- |
| Part No | PP3070FM |
| UPC | 5055964702885 |
| Mobile Fun ID | 69903 |
Lieferung & Retouren
Liefermöglichkeiten für Deutschland / Österreich:

Warensendung - Versandkosten: 2,99 €
Zustellung ab Versand: in 4-8 Werktagen.
Warensendung mit Sendungsverfolgung - Versandkosten: 10,99 €
Zustellung ab Versand: in 2-4 Werktagen.
DHL Express für Deutschland - Versandkosten: 19,50 €
Zustellung ab Versand: am nächsten Tag (Mo-Fr) bei Bestellung vor 17 Uhr


DHL Express für Österreich - Versandkosten: 22,50 €
Zustellung ab Versand: am nächsten Tag (Mo-Fr) bei Bestellung vor 17 Uhr


HINWEIS: Sie können die Standardzustellung nur mit einem Einkaufskorb unter 60 € auswählen. Ist dies der Fall, müssen Sie eine nachverfolgbare Zustellungsmethode auswählen.
Wenn Ihr Warenkorb über 120 € liegt, müssen Sie aus Sicherheitsgründen DHL Express wählen.
Wenn Ihre Bestellung weniger als 150 € ohne Versandkosten beträgt, ist die Mehrwertsteuer bereits in dem Preis enthalten. Dies bedeutet, dass keine zusätzliche Mehrwertsteuer zur Zahlung fällig wird, wenn Ihre Bestellung an Sie geliefert wird. Weitere Informationen finden Sie an der Lieferbedingungen Seite.
Weigerung, Gebühren zu zahlen - Rückgaberecht
Wenn Sie sich weigern, den auf Ihre Sendung erhobenen Einfuhrzoll oder die Mehrwertsteuer zu zahlen, kann dies dazu führen, dass die Sendung an Mobile Fun zurückgesandt wird. In diesem Fall werden alle damit verbundenen Rücknahmegebühren zuzüglich einer Mindestverwaltungsgebühr von £ 5,00 (oder einer entsprechenden Währung zum aktuellen Wechselkurs) auf Ihren endgültigen Rückerstattungsbetrag angerechnet.