Scosche Magic Mount Magnetic Car Dash/Window & Desk Phone Holder - Black
Magnetically attach & position your smartphone or tablet securely in your car, office or desk with the fully adjustable, no-nonsense and easy-to-use Scosche Magic Mount Universal smartphone & tablet holder for your vehicle's window/dashboard or desk use.
Frequently bought together
Key Features
Attach & remove your phone in seconds with one hand
Universal compatibility
Windscreen or dashboard holder without harming your car
360° rotation for a comfortable viewing angle
Case compatible design
Mount in either landscape or portrait modes
Desk mounting for work and play
Beschreibung
Attach and remove your phone in seconds with one hand
The simple design makes attaching and removing your phone a quick and easy process. No fiddling around with arms to achieve the most secure fit and certainly no aggravation, the Scosche Magic Mount for car dashboards and windows is designed so you can easily attach and remove your device. Within a second, you can be ready to drive or get out of your car.
Using a magnet, the Magic Mount clings onto your phone with ease without the need for a specific cradle. Although very strong at holding your device in place, removing your smartphone is easy. The high powered neodymium magnets are 100% safe and will not damage your device.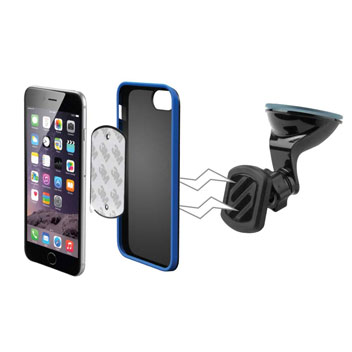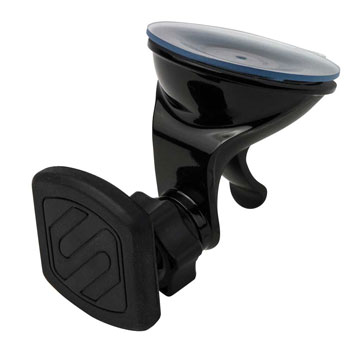 Universal compatibility
Unlike most magnetic car holders, the Magic Mount doesn't require your phone to be in a specifically designed case in order to attach. Simply use the provided magnet, which attaches to the back of your device or device's case - allowing you to quickly and easily secure your phone.
Windscreen or dashboard holder without harming your car
The Magic Mount has been designed specifically to attach to your car's windscreen or dashboard. Choose according to your own preferences where you wish the Magic Mount to be located, either on your windscreen or on your dashboard. Either way, you can be sure your device is securely positioned.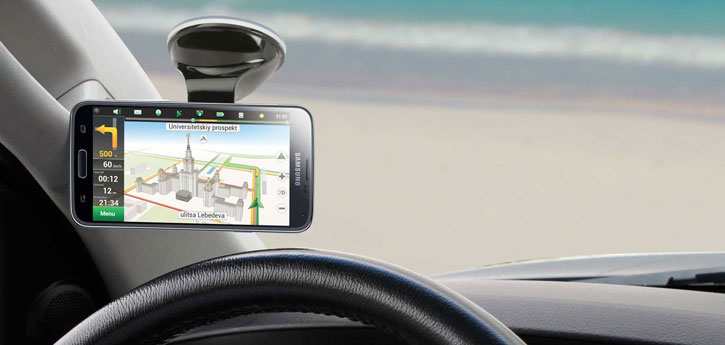 360° rotation for a comfortable viewing angle
The Magic Mount features a lockable ball joint, giving you the freedom to position your device at any angle you decide, for a comfortable and enjoyable experience.
Case compatible design
The Magic Mount's unique magnetic design not only allows for quick and hassle-free docking, it also allows you to leave your case on no matter what style of case you have attached. From slim polycarbonate cases to tough bulky rugged cases the Magic Mount can handle it all. This means you get all the benefits of having a quick and easy docking system, while your phone stays safe and protected.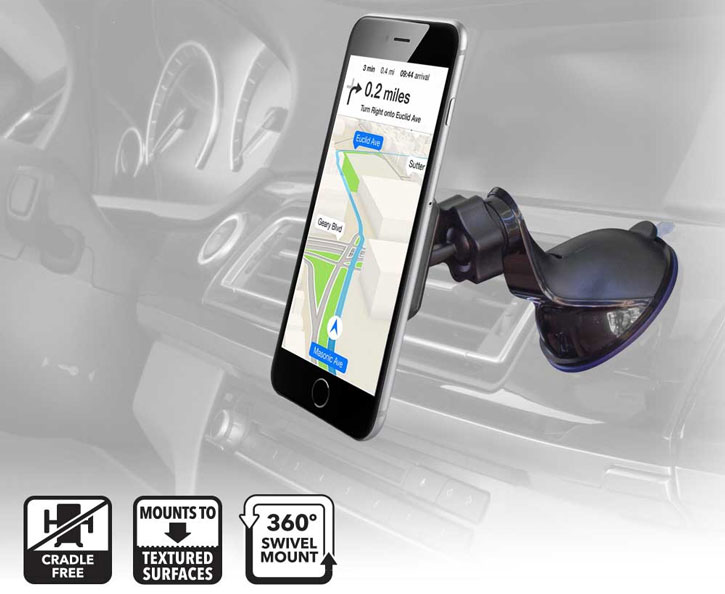 Mount in either landscape or portrait modes
The Magic Mount's magnetic connection enables quick and easy placement in a range of positions, also allowing you to position your device in a landscape or portrait position to take full advantage of the app you are using.
Desk mounting for work and play
The mount offers superior grip, no matter which surface you apply it to - securely holding your device on dashboards, kitchen worktops and desks.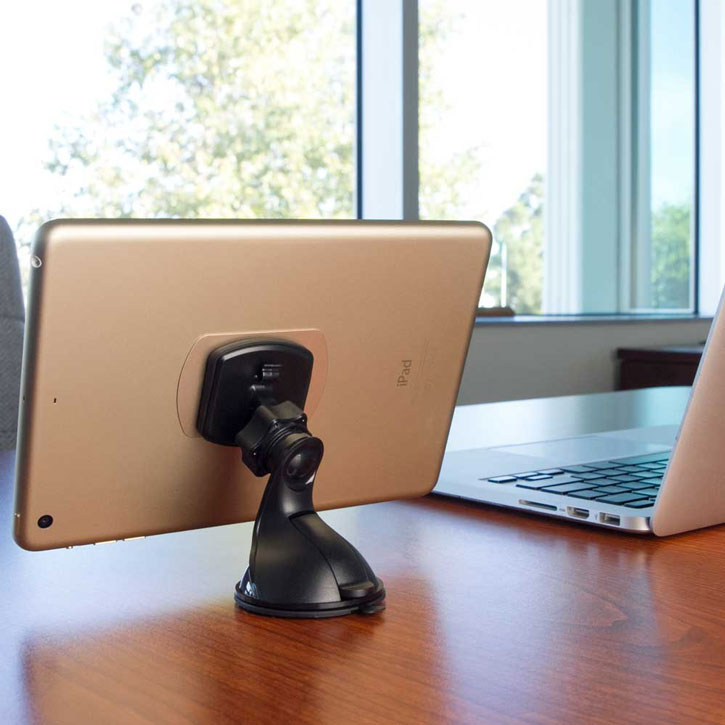 In fact, you can place the Magic Mount almost anywhere with its impressive suction.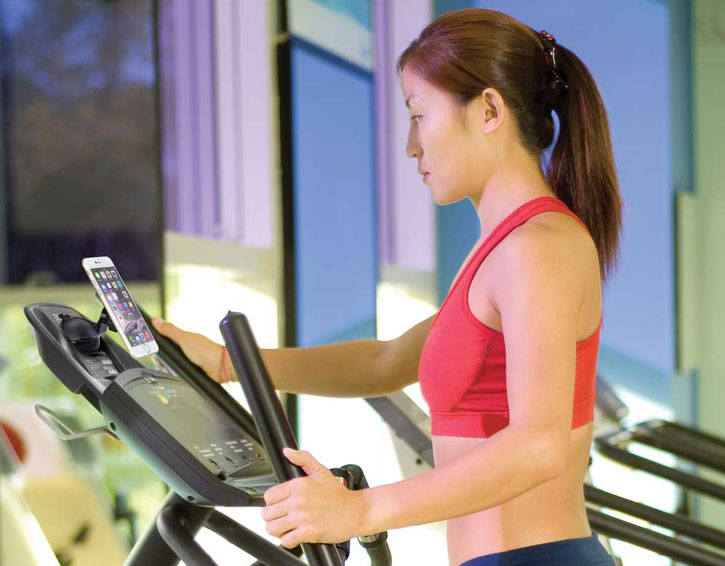 Compatibility with all devices
The Magic Mount is universally compatible and works with:
SatNav
Smartphones
Tablets
Wesentliche Details
| | |
| --- | --- |
| Part No | MAGWSM2I |
| UPC | 0033991047068 |
| Mobile Fun ID | 54282 |
| Farbe | Schwarz |
| Brand Name | Scosche |
Videos
Lieferung & Retouren
Liefermöglichkeiten für Deutschland / Österreich:

Warensendung - Versandkosten: 2,99 €
Zustellung ab Versand: in 4-8 Werktagen.
Warensendung mit Sendungsverfolgung - Versandkosten: 10,99 €
Zustellung ab Versand: in 2-4 Werktagen.
DHL Express für Deutschland - Versandkosten: 24,99 €
Zustellung ab Versand: am nächsten Tag (Mo-Fr) bei Bestellung vor 17 Uhr


DHL Express für Österreich - Versandkosten: 26,99 €
Zustellung ab Versand: am nächsten Tag (Mo-Fr) bei Bestellung vor 17 Uhr


HINWEIS: Sie können die Standardzustellung nur mit einem Einkaufskorb unter 60 € auswählen. Ist dies der Fall, müssen Sie eine nachverfolgbare Zustellungsmethode auswählen.
Wenn Ihr Warenkorb über 120 € liegt, müssen Sie aus Sicherheitsgründen DHL Express wählen.
Wenn Ihre Bestellung weniger als 150 € ohne Versandkosten beträgt, ist die Mehrwertsteuer bereits in dem Preis enthalten. Dies bedeutet, dass keine zusätzliche Mehrwertsteuer zur Zahlung fällig wird, wenn Ihre Bestellung an Sie geliefert wird. Weitere Informationen finden Sie an der Lieferbedingungen Seite.


Notiz: Die voraussichtlichen Ankunftszeiten werden direkt den Angaben unserer Kuriere entnommen. Dies sind nur Schätzungen, Mobile Fun ist nicht verantwortlich, wenn dies variiert. Alle Produkte werden aus unserem Lager in Großbritannien versendet. Fehlende oder verspätete Artikel: Bitte beachten Sie, dass wir 20 Arbeitstage warten müssen, bevor wir verlorene Artikel zurückverfolgen, ersetzen oder erstatten können. Der Postdienst steht für Bestellungen mit hohem Wert nicht zur Verfügung, es wird die Expressversandmethode angewendet.
Weigerung, Gebühren zu zahlen - Rückgaberecht
Wenn Sie sich weigern, den auf Ihre Sendung erhobenen Einfuhrzoll oder die Mehrwertsteuer zu zahlen, kann dies dazu führen, dass die Sendung an Mobile Fun zurückgesandt wird. In diesem Fall werden alle damit verbundenen Rücknahmegebühren zuzüglich einer Mindestverwaltungsgebühr von £ 5,00 (oder einer entsprechenden Währung zum aktuellen Wechselkurs) auf Ihren endgültigen Rückerstattungsbetrag angerechnet.