USB Charged Compact Front Bike 80 Lumens Light W/ 3 Settings - Silver
A must have for any bike rider. This attachable, super bright bike light from Wozinsky will allow you to safely ride, no matter the time of day. This torch is USB charged, has 3 brilliant light settings & its contemporary design looks great on every bike!
Key Features
Cycle in the dark safely and legally
3 light settings; bright, very bright & flash
Lightweight, contemporary design
Waterproof
Easy to install
No need for batteries
Beschreibung
Be able to bike in the dark safely and legally with this high-quality, bike light from Wozinsky. With 3 separate settings for the light; you can either have them bright, flashing or super bright - which is perfect for any occasion.
Cycle in the dark safely and legally
Due to the bright and very bright settings, this torch can be used to brighten up your way - allowing you to cycle at whatever time needed. Whether that's 6am to cycle to work, or 8pm to cycle home.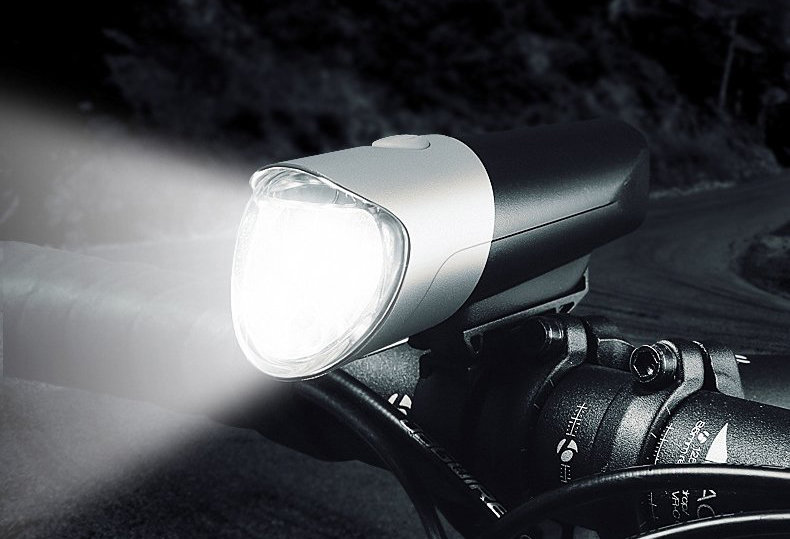 3 light settings; bright, very bright & flash
This torch has 3 amazing settings:
-bright; for when it isn't too dark, but you need some light to guide you
-flash; when you need people to know that you are coming
-very bright; this is perfect for dark nights or extremely bad weather as it will completely brighten your adventure
Lightweight, contemporary design
This black/silver torch will fit in perfectly with any bike. Look great, whilst feeling great with this contemporary torch from Wozinsky.
Waterproof
As you never know what the weather will be like when you cycle, having a torch that will be able to go through any extreme with you is important. This torch from Wozinsky has been made with this in mind and is completely waterproof, meaning that no matter whether it's raining or a clear night sky, the torch will light your way.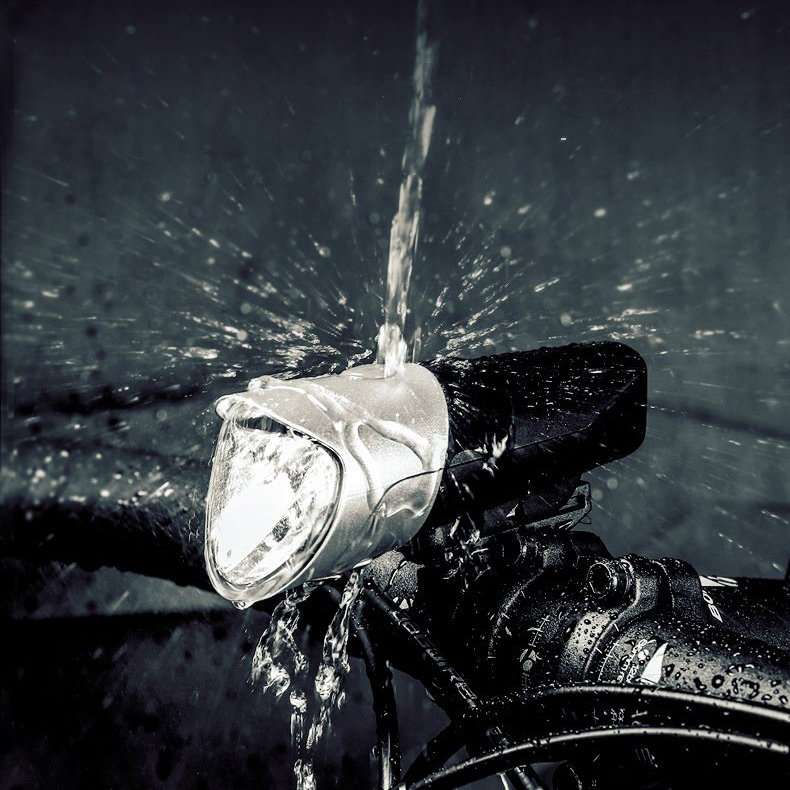 Easy to install
This torch is super easy to install, simply screw it onto your bike holder, slide in the torch and then start on your next adventure!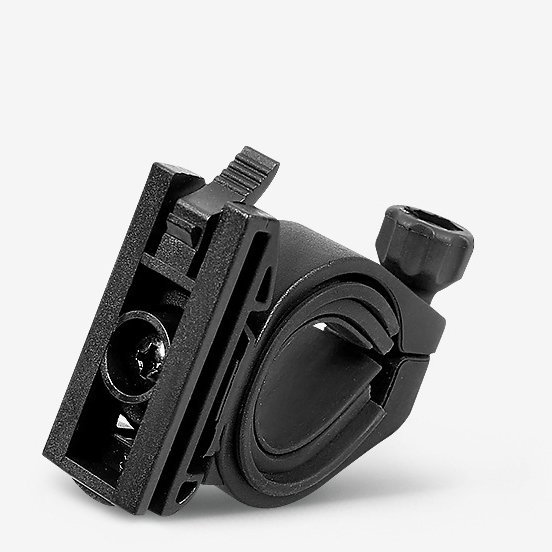 No need for batteries
This torch is not powered by batteries and instead is charged through a USB cable. Simply charge the torch for a couple of hours and the battery will last for many of your biking adventures. Once you're done cycling, all you have to do is detach the torch & put it on charge ready for your next adventure!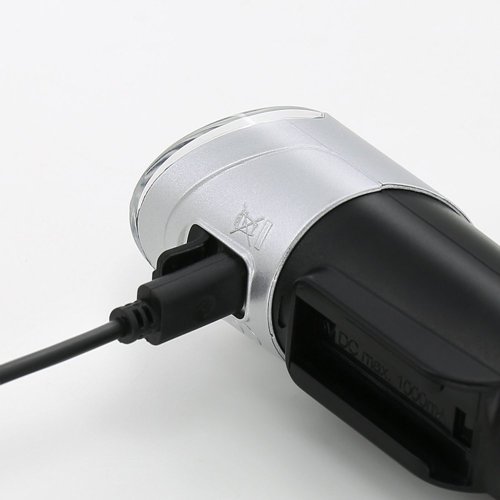 Dimensions: 105 x 40 x 40 mm
Material: ABS + silicon
Brightness: 80 lumens
Working mode: 2 brightness degrees + flashing
Weight: 121 g
Wesentliche Details
| | |
| --- | --- |
| Part No | WFBLB1 |
| UPC | 5907769300233 |
| Mobile Fun ID | 84704 |
| Farbe | Schwarz, Silber |
Lieferung & Retouren
Liefermöglichkeiten für Deutschland / Österreich:

Warensendung - Versandkosten: 2,99 €
Zustellung ab Versand: in 4-8 Werktagen.
Warensendung mit Sendungsverfolgung - Versandkosten: 10,99 €
Zustellung ab Versand: in 2-4 Werktagen.
DHL Express für Deutschland - Versandkosten: 19,50 €
Zustellung ab Versand: am nächsten Tag (Mo-Fr) bei Bestellung vor 17 Uhr


DHL Express für Österreich - Versandkosten: 22,50 €
Zustellung ab Versand: am nächsten Tag (Mo-Fr) bei Bestellung vor 17 Uhr


HINWEIS: Sie können die Standardzustellung nur mit einem Einkaufskorb unter 60 € auswählen. Ist dies der Fall, müssen Sie eine nachverfolgbare Zustellungsmethode auswählen.
Wenn Ihr Warenkorb über 120 € liegt, müssen Sie aus Sicherheitsgründen DHL Express wählen.
Ab dem 01.01.2021 unterliegen Bestellungen, die in die EU versendet werden, der Einfuhrumsatzsteuer, wenn der kombinierte Produkt- und Versandpreis 22 € übersteigt. Wenn der Bestellwert 150 € überschreitet, fallen möglicherweise auch Zollgebühren an. Weitere Informationen finden Sie auf der Website Ihrer Gemeinde.
Wenn der Wert ihrer Bestellung und Versandkosten (nicht mit DHL) 22€ übersteigt, und Sie verschiedene Artikeln gekauft haben, senden (or liefern) wir Ihnen die Ware einzeln verpackt (bis zu 3 Paketen) wenn möglich um die MwSt. nicht zu entrichten.
Wenn der Wert ihrer Bestellung und Versandkosten unter 22€ liegt, entfällt die MwSt.
Weigerung, Gebühren zu zahlen - Rückgaberecht
Wenn Sie sich weigern, den auf Ihre Sendung erhobenen Einfuhrzoll oder die Mehrwertsteuer zu zahlen, kann dies dazu führen, dass die Sendung an Mobile Fun zurückgesandt wird. In diesem Fall werden alle damit verbundenen Rücknahmegebühren zuzüglich einer Mindestverwaltungsgebühr von £ 5,00 (oder einer entsprechenden Währung zum aktuellen Wechselkurs) auf Ihren endgültigen Rückerstattungsbetrag angerechnet.